If you've been reading Regency Reflections for a while then you already know a lot about Laurie Alice Eakes. Today I'm chatting with Laurie Alice to learn a little bit more about what she thinks about Regency England and her new book, Flight of Fancy.
Be sure to check out the trivia question at the end of the post for another chance to win that amazing gift basket!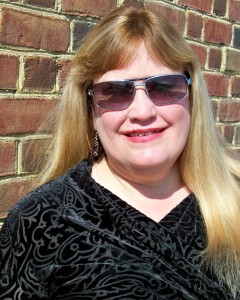 If you were to travel back in time to Regency England, what do you think would be your favorite part?
Hmm. About a dozen flitted through my mind here, from hot chocolate brought to my bedroom before I got up in the morning, to gentlemen being gentlemen, which sounds sexist to our contemporary views, and still seems appealing.
What would you miss the most?
Cleanliness. No question about that. We gloss over it in our books, and, in truth, things weren't terribly clean back then, not by our standards.
Ballooning is a large part of your new book, Flight of Fancy. Did you have the opportunity to go up in a balloon while you were researching it?
Unfortunately no, and I interviewed many people who have. It's still something I intend to do.
What's your favorite, unique Regency aspect of the novel, something you wouldn't be able to include in a novel set in another place or time?
The Luddites are so uniquely Regency. They symbolize the stirrings of the consequences of mechanization and the burgeoning Industrial Revolution. The Luddite rebellion signifies how the world was beginning to change, one of the things about the Regency that endlessly holds my fascination. Although other riots occurred over other industrial innovations, the Luddite rebellion is unique, as men and women struggled against losing their way of life to a massive degree, to the extent soldiers had to be called in, and both rebels and soldiers died.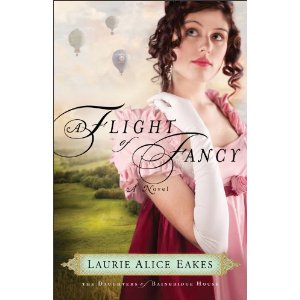 You include a lot of historic events in your novels. Do you enjoy the research? How much time do you spend researching versus writing?
I'd say the time is equal. I knew little about ballooning or the Luddites before starting this book, so had to read a lot of books and original documents to get a true sense of both aspects.
Do you share any personality traits with your heroine in Flight of Fancy?
I'm not as nerdy—or as smart—as she is, and I can be a bit nerdy, esp. over history. And then there are the aspects of forgiveness, self-forgiveness that is, and inner healing with which she has to cope, that I related to sometimes so much it was painful to write.
What makes your hero different from other great gentlemen you've written before?
He has a few aspects that are different such as his closeness to his mother, and his own interests and skills with mechanical devices. I've also never written a story where the hero and heroine have had a long-standing relationship before the book begins, one that makes things worse between them than better.
What was your favorite aspect of writing Flight of Fancy?
Getting these two to grow up not only in maturity about relationships, but also in their relationship with the Lord. They were particularly aged walnuts with shells terribly difficult to crack, so I had to torture them both a great deal, break them so I could show them healing. Like a limb that was broken before and wrongly set, the Lord has to break some of us to get us to healing.
Now it's your turn! Answer the following question in the comments for a chance to win a Flight of Fancy gift basket. See details here. And don't forget to check out Monday's post to learn more about balloons and two additional chances to win the basket.
Trivia Question #4:
In A Flight of Fancy, Cassandra Bainbridge is the oldest unmarried daughter of a baron. How should she be addressed?
A: Lady Cassandra
B: Lady Bainbridge
C: Miss Cassandra
D: Miss Bainbridge
This contest is now closed. Please see the final post for answers to the trivia questions.