Hi, Jessica here.
So, when you're longing for a little taste of the Regency, you go to your shelves and pick up one of the romantic works by one of the authors here at Regency Reflections. But if you lived in the Regency and were looking for some good reading, who would be on your bookshelf?
Poets! Yes, the Regency library would have the classics, it would have some novels and some histories, it would have volumes of sermon collections. But the well-stocked Regency bookshelf would also have a good selection of contemporary poets. And in this blog series, I'm going to introduce you to them. Hopefully you'll find a few new favorites of your own.
The Clear-Eyed Addict
If Samuel Taylor Coleridge had lived in our times, we would have said he was mentally ill. Actually, likely, if he had lived in our times he would have been diagnosed at a young age and found a successful medication schedule and no one but his intimates would have known he was ill at all.
But Coleridge's life spanned the turn of the 18th century, and so he had to deal with his illness (scholars disagree on whether it was depression or bipolar or something else) on his own. He used opiates, as many in his day did, and struggled along. He was plagued with troubles in both marriage and career, and yet despite his difficulties, he produced some of the most brilliant poetry in the English language, including the famous "Rhyme of the Ancient Mariner."
Perhaps the most well-known line from that poem is the horribly ironic, "Water, water everywhere, nor any drop to drink!" but the quatrain that wins my heart is:
This seraph-band, each waved his hand,
No voice did they impart –
No voice; but oh! the silence sank
Like music on my heart.
Coleridge tended towards long poems, either narrative or lyrical, though his second-most-famous poem, "Kubla Khan" is short and accessible. If you'd like a taste of the lithe lyricism that made Coleridge famous, I encourage you to go read "Kubla Khan" – it won't take you but five minutes.
But I admit that the moment I fell in love with Coleridge was when I discovered that he, all those decades ago, shared my admiration of an even older poet, John Donne. (I love it when I find out that one author I love loves the work of another author I love!) In about 1811, Coleridge wrote this short, pithy observation on Donne's work – read it aloud to catch the full brilliance:
With Donne, whose muse on dromedary trots,
Wreathe iron pokers into true-love knots;
Rhyme's sturdy cripple, fancy's maze and clue,
Wit's forge and fire-blast, meaning's press and screw.
If Coleridge's way with words catches your fancy, be happy to know he left plenty of work for you to explore. His career was scattered and inconsistent, but he scribbled his whole life through, and when you've finished the poetry, you'll still have his vast reams of marginalia to go through – he kept notebooks full of comments on the works of other writers, and they're fascinating reading, full of the wit and wisdom of a man whose intelligence and grace shown through the dark clouds of his disease.
---
---
Look at the Regency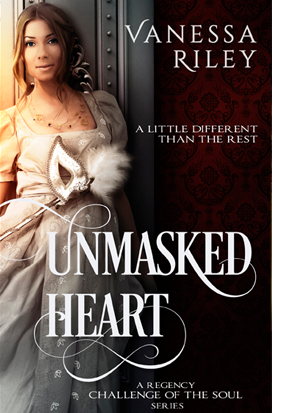 ---
---
Peace of Christ to you,